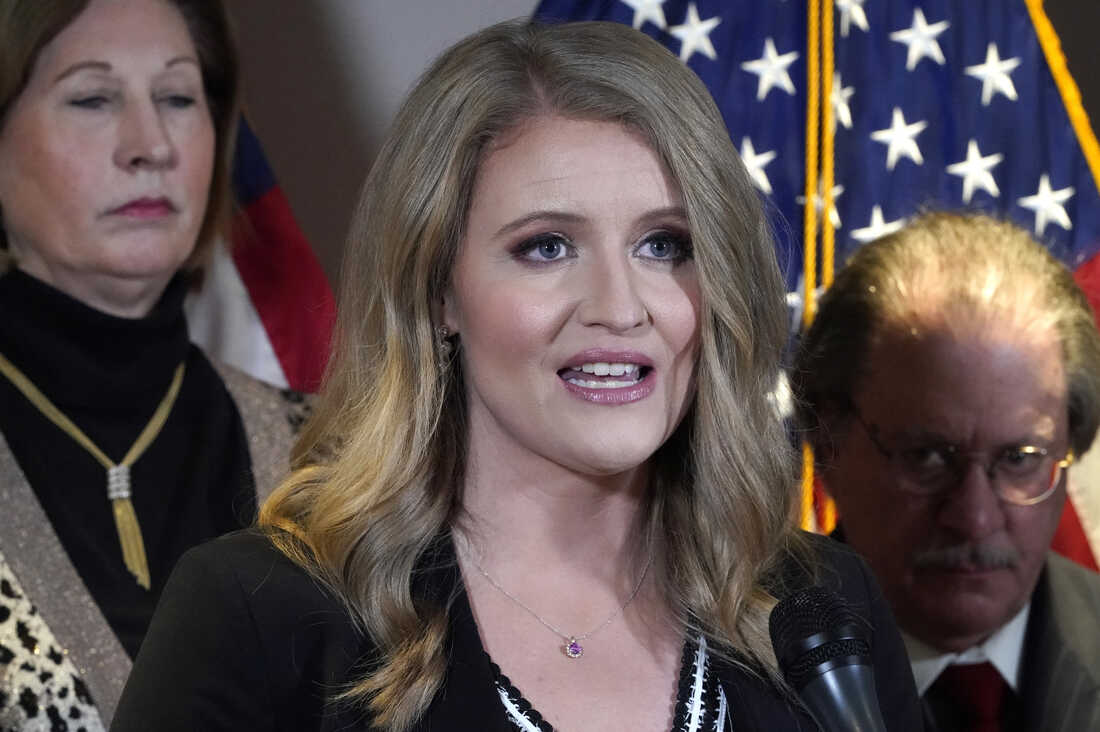 Former Trump attorney Jenna Ellis has formally pleaded guilty in the Georgia election interference case, marking the fourth defendant to do so in this expansive racketeering investigation centered around efforts to maintain then-President Donald Trump's position in the aftermath of his 2020 electoral defeat to Joe Biden.
Previously, attorneys Kenneth Chesebro and Sidney Powell had also entered guilty pleas, right before their trial was slated to commence. Bail bondsman Scott Hall had pleaded guilty back in September.
Ellis' guilty plea, which included one felony count of aiding and abetting false statements and writings, was offered in exchange for providing truthful testimony in forthcoming trials. She initially faced two charges, including racketeering. The terms of her plea agreement encompass a five-year probation, a $5,000 restitution payment to the Georgia secretary of state's office, 100 hours of community service, and the requirement to issue a formal letter of apology to the people of Georgia.
Ellis' charges originate from a December 3, 2020, subcommittee hearing of Georgia's Senate Judiciary Committee. During this session, Trump's legal representatives, Rudy Giuliani and Ray Smith, advanced numerous unsubstantiated claims of widespread electoral malpractice. Both Giuliani and Smith, who are also co-defendants in the Georgia case, alleged that a multitude of minors, felons, and deceased individuals had cast votes in Georgia's 2020 election. Ellis, in her guilty plea, acknowledged aiding this testimony, which the prosecution argues was intended to persuade the legislature to invalidate Biden's victory in Georgia.
"The false statements were made with reckless disregard for the truth," emphasized prosecutor Daysha Young during Tuesday's plea hearing.
Visibly emotional, Ellis requested to address the court, stating, "Your Honor, what I did not do, but should have done, was to ensure that the facts alleged by the other lawyers were, indeed, true. In the frenetic pace of attempting to raise challenges to the election in several states, including Georgia, I failed to perform my due diligence. I am a staunch advocate for election integrity. If I possessed the knowledge I have today, I would have declined to represent Donald Trump in these post-election challenges."
Fulton County Superior Court Judge Scott McAfee has not yet scheduled a trial date for the remaining co-defendants, which includes Trump. Given that the former president's federal election interference trial is slated to begin in March, it is improbable that a Georgia trial will commence before the following spring.